bathroom remodel companies near me, Find best companies near me
The best bathroom remodelers near me
best bathroom remodelers near me,
The best bathroom remodel companies near me, 
How to remodel a bathroom,
How much does it cost to remodel a bathroom?
Do you need Bathroom Remodel Services contractor with great job to solve master bathroom or shower door or want to change bathroom design with quality of the work to home improvements, Don't be afraid from cost estimates we are give you a free estimate to your bathroom project.
Sam & Sons highly recommend to provide remodel services, kitchen and bath, sink faucet, wall mount, tub and shower we have a years of experience.
BBB Better Business Bureau Sam & Sons Services LLC, 
best bathroom remodelers near VA,
bathroom remodel companies near me, 
Find best companies near
VA
The best bathroom remodelers VA, best bathroom remodelers VA, best bathroom remodelers VA,
best bathroom remodelers VA
bathroom remodel companies VA
The best bathroom remodel companies VA
Bathroom Remodeling
Near Me
Bathroom Remodeling in Northern Virginia, Maryland & Washington D.C
All your bathroom remodeling needs can be done by Sam and Sons professional technicians to the best extent. When you're In a Jam, Call Sam and get an in-home estimate!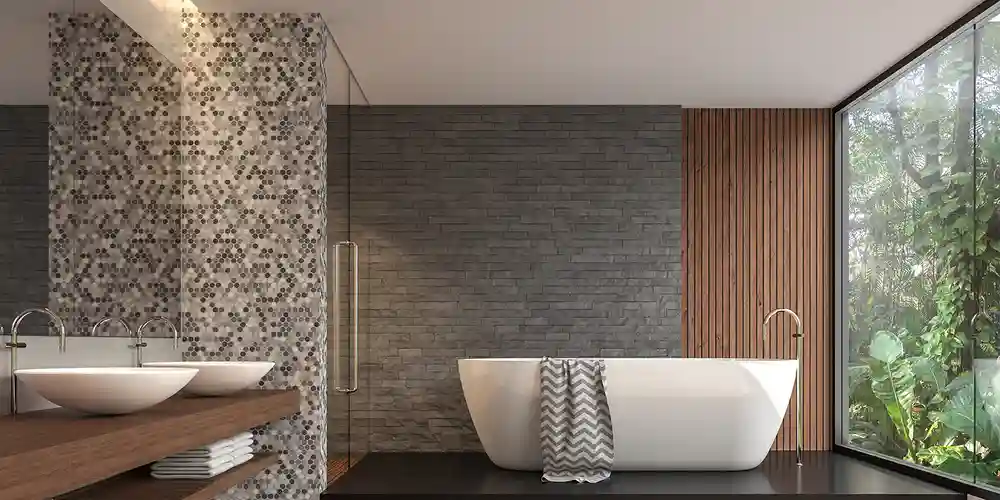 Custom Bathroom Remodeling
Need Professional Bathroom Remodeling and Design?
We are experts in bathroom remodeling and bathroom additions, as we plan and install vanities tiles, ceramic, slate, marble, granite, electrical dedicated circuits, and whatever else you need. We have over 20 years of experience, and countless satisfied customers who couldn't be happier with bathrooms we remodeled or designed from scratch for them. 
Complete Bathroom Remodeling Contractor
Countless Services: Our bathroom remodeling specialists have the experience and skills needed no matter how small or how big your project is, hire us with confidence, and we're confident that we'll surpass your expectations.
Available 24/7: When it comes to any kind of home remodeling, whether bathroom, kitchen or additions, Sam & Sons Services is your worry free contractor. Unlike other contractors who only can handle one task at a time, we are specialized in multiple domains: electrical, plumbing, handyman and heating & AC work.
Secured Technicians: Our skilled technicians of handyman, plumbers, electricians, heating and A/C specialist will collaborate and work in harmony, your experience will be a positive and a smooth task.
Licensed Professionals: Our professional technicians respect your home, they will make every effort to minimize the project impact on your activity at home.
Unique Bathroom Styles We Offer
Characterized by clean lines and simplicity, modern bathrooms are all about creating a bold, simple space that's also comfortable and relaxing. Modern bathrooms showcase sophistication and a different style, with simple colors, like white, black, and gray have a huge impact on a small room.
Traditional bathrooms offer a classic, timeless look that emphasizes comfort, functionality, and practicality. They are often characterized by warm-toned color schemes, antique or vintage furniture, ornate details, and the use of natural materials.
These bathrooms are known for their uncluttered, clutter-free expanses of open space and minimalist adornment. Design features include clean lines and the use of high-quality materials, such as stainless steel, ceramic, or glass.
Bathroom Remodeling List & A Lot More
| | | |
| --- | --- | --- |
| Complete bathroom | Cabinets | Vanity |
| Complete bathroom Plumbing | Fans | Walls |
| installation | Faucets | Flooring |
| Custom Bathroom Work | Flooring | Large Variety of Bathroom Tiles: Colors, Patterns and Finishes |
| Cut Bathroom Walls | Shelves | Professional Bathroom Design |
| Estimates in home | lighting | Professional Bathroom Rebuild |
| Experts in Bathroom | Painting | Remove Bathroom Walls |
| Bathroom Additions | Consultation | Tumbled, Antiqued Stone |
| Tiles: Ceramic, Slate, Marble, Granite… | Granite countertops | Highest Quality Work |
| Appliances circuits | Siltstone and Quartz countertops | Tub-Shower Conversion |
| Under sink plumbing | Bathroom Sinks | And a lot more… |
24-Hour Emergency Services
Our Team will answer all questions