Want home remodeling services near me in Springfield VA, Insured Contractor, building contractors, Home Contractors, Home Contractors in Springfield VA, Best Home Contractors in Springfield Virginia, Home Renovation In Springfield VA, Top rated Home Renovation In Springfield VA, Home Renovation In Springfield Virginia, 
Find Home building contractors, Home Renovation In Springfield VA, Building Contractors in Spring Filed VA
Search Remodeling
WE'VE BEEN SERVICING THE WASHINGTON DC AREA FOR OVER A DECADE SINCE THE YEAR 2000
Call Us 
Sam and Sons Services 
Now to Schedule a Free Consultation!
We are a BBB Accredited Business and a Class A contractor #2705070610A.
We're fully licensed, Bonded and Insured and our work always comes with a warranty.
The craftsmanship of our experienced technicians is of the highest quality in the trade.
No worries, no surprises, and no headaches, because our work is consistent with your state code.
We provide Electrical, Plumbing, Handyman, Remodeling and HVAC services in your area.
Contracting with Sam and Sons Services gives you the peace of mind, knowing that you are in good hands.
Sam and Sons Services gives you the peace of mind, knowing that you are in good hands. BBB Better Business Bureau Sam & Sons Services LLC,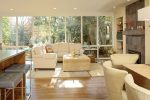 Home Remodeling in
Springfield VA
Home Remodeling Services
Our Work Comes With a Warranty.
We deliver exciting Home Remodel that will leave you stunned in Springfield VA
You've researched to get Home remodeling inspiration, saved for your Home remodeling budget, and decided on your design. Time to go to the next level: Hiring Sam and Sons Services as your Home remodeling contractor in Northern VA. Sam and Sons Services means trust. We are licensed, bonded and insured remodeling contractor servicing Northern VA and the Washington DC area. Sam and Sons will make sure your project runs smoothly from beginning to end without any emotional frustration. It's critical to hire a trustworthy professional like us, proven to be honest, and respectful to your home. Contact us or call us at 703-256-8080
Licensed, Bonded & Insured Contractor in Springfield VA
Sam and Sons Services technicians are good technicians and we offer 1 year labor warranty on all our jobs. Whether you want to create or remove a wall, having foundation problem or basement leak, want to paint a bedroom, tile a living room or install crown molding, we are the right contractors. We specialize in Home Remodeling: Major renovations, Waterproofing, Foundation Problem repairs, Mildew problem repairs, concrete work and more:
| | | |
| --- | --- | --- |
| Painting: interior & exterior | Major Renovations | Porches |
| Flooring: wood | New homes | Walkways |
| Flooring: ceramic marble | Mildew problem | Solariums |
| Doors windows drywall | Custom Bars | Spas |
| Crown molding | Marble and granite | Sunrooms |
| Custom woodworking | Master rooms | Garages |
| Roofing | Recreation rooms | Brick work |
| Siding | Great rooms | Stone work |
| Custom additions | Custom bookcases | Retaining walls |
| Home improvement | Wall units | Concrete |
| Home remodeling | Decks | Resurfacing |
| Complete Renovation | Patios | And more |
Call to Schedule Expert's Visit in Springfield Virginia
From foundation to roof, and everything in between, Sam and Sons Services LLC has a specialist on staff to assist you with most home remodeling and handyman repair projects. Services offered include major renovations, additions, kitchen remodeling, home remodeling, bathroom remodeling, carpentry, windows, doors, foundation crack repair, mold and mildew remediation, roofing, concrete work and much more.
We service all Springfield VA and the neighboring areas including the following zip codes:
24-Hour Emergency Services
Our Team will answer all questions