Roof Leak Repair in Vienna VA
We specialize in roofing replacement, roof leak repair and prevention in Vienna VA
leaking roof repair companies near me in Vienna VA, The best roof leak repair near me, commercial roof leak repair near me, emergency roof leak repair near me
Find / Search best leaking roof repair companies near me
Want to leaking roof repair companies near me
Sam and Sons LLC The right option for you. Call Us Now.
Search for commercial & emergency roof leak repair near me
A emergency & commercial roof leak repair near me
roofing contractors with home improvement highest quality and highly recommend roof install & replacement & repair , See and find roofing companies in northern virginia and get free estimate for commercial roofing
Roof Leak Repair in Vienna VA
Roof leaks hit houses indiscriminately from large to small, new to old, all houses are at risk and all roofs face the same threat: Water leaks.
When you have water leaking inside your home dripping from above, that translates to property damage, which in return threatens your lifelong investment in your house.
So when you notice the minor sign of a roof leak or any type of water leak in your home, act fast and repair it. Leaks always get worse and never get better. Roof repairs are the protection for your home investment.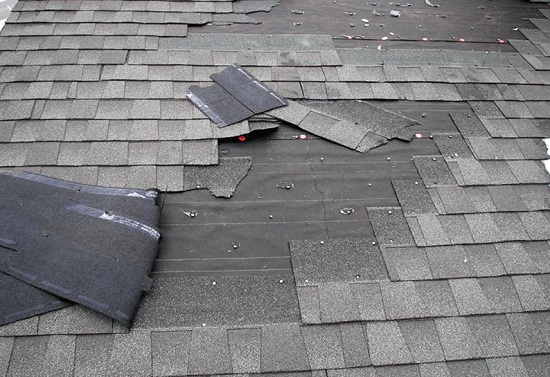 We specialize in roofing replacement, roof leak repair and prevention in Vienna VA
Troubleshooting the source of a roof leak is the first step for roof repair.
Roof leaks could be very tricky, the water leak spotted in one place could be way apart from the actual roof damage.
A Sam and Sons professional roofer knows how to track and find deceptive roof water leaks. Climbing onto the roof is dangerous, please don't do it yourself and leave it to the professionals at Sam and Sons services.
We provide fast, reliable leak search and roof leak repair services for Vienna VA homeowners.
CALL FOR SAME DAY SERVICE
How do roof leaks reach lower levels causing structural and property damage?
Did You Know That Clogged Gutters Contribute to Roof Leaks?
Your clogged gutters can cause the water to overflow and seeps under the roof's shingles and soaks all the wood sheeting, which leads to damaging rotting fungus to form on the wood, and eventually causing the roof to deteriorate and the water to seep through it down on the drywall ceiling and below
Damaged roof flashing joints will cause water leak:
Flashing joints are metal pieces usually installed under the shingles to help in waterproofing the roof until they crack, once cracked they will no more act as a water barrier instead they'll let the water seep in through the cracks, at that point they need to be replaced to avoid further water damage.
Cracked, damaged or missing shingles:
The source of all leaks on a roof is always above the apparent leak location. Expect water seeping through cracked or missing shingles, exposed nail holes, damaged flashing or joints, then moving over old layers of roofing boards and felt until reaching a gap and getting to the roof deck. Water will keep traveling downwards until reaching a joint where it changes direction or directions along a rafter or the underside of the decking. The Water then continues it's journey below reaching the house ceiling of your bedroom then dripping on your nice hardwood floor and keep going down through to the lower floor, dripping or pouring through the ceiling and seeping inside the wall. If left unrepaired, roof leaks can rot the wood, causing severe structural damage. Here come Sam and Sons to the rescue, we provide comprehensive roof leak search, leak repair, prevention and roof replacement. Call
Sam and Sons Services
  for a roof inspection 
(703)256-8080
 or
email us
, we provide written estimates for roof repairs in Vienna VA.
Prompt roof leak repair keeps mold and wood rot away
Leak search can be challenging in some situations. Water can move a distance away from where it entered until it exits. With the help of paneling and ceiling drywall water may seep even further away. No matter how small a roof leak is. it is never harmless. Moisture inside the roof will eventually contribute to mold and wood rotting fungus creation, leading not only to house structural damage but also to creating health risks for the residents.
Water Leak Damage Repair in Vienna VA
The Water leak will cause ceiling discoloration. Water may get trapped and accumulate inside the ceiling forming a pool above. In certain situations, and under the heavy water weight,  you will notice your ceiling bulging down. In such a case, with the help of a screw driver, make a hole in the lower part of the ceiling where it's swollen to drain the water out into a large bucket until a roof repair is performed. We're Vienna's roof repair and roof replacement experts Best house roofs don't last forever. Exposed to the elements and the harsh weather in the Washington DC area where the winter is icy cold and the summer is burning hot, facing thunderstorms, hails, rain snow, freezing rain, strong wind storms. At a certain point, roofs get exhausted and need some repair The good news is that we provide quality roof installations and roofing services in Vienna VA, we can repair leaky roofs damaged by hail, wind or general wear and tear. We replace missing or cracked shingles, we replace partial roofs and whole roofs. We are the roofing experts in Vienna VA and we can handle any type of roof repair. Call
(703)256-8080
or
email us
for any roof leak repair, roof installation or replacement in Vienna VA
Contact us now to get a quote